Welcome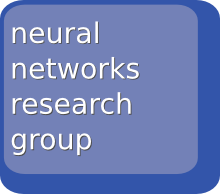 Spotlight
Best-Paper Awards at GECCO and CEC 2020
7/22/2020
Olivier Francon, Santiago Gonzalez (current NNRG PhD student), Babak Hodjat, Elliot Meyerson (NNRG PhD 2018), Risto Miikkulainen, Xin Qiu, and Hormoz Shahrzad won a Best-Paper Award at the Genetic and Evolutionary Computation Conference (GECCO GECH track) for Effective Reinforcement Learning through Evolutionary Surrogate-Assisted Prescription. This method is the core of e.g. their COVID-19 non-pharmaceutical intervention recommendation system (see interactive demo).
Padmini Rajagopalan (NNRG PhD 2016), Kay Holekamp (MSU), and Risto Miikkulainen won the Best-Paper Award at the
2020 IEEE Congress on Evolutionary Computation
for their paper on
Evolution of Complex Coordinated Behavior
. This work was based on an interdisciplinary collaboration in the NSF-funded BEACON-Center, demonstrating computationally how hyenas in Serengeti-Mara may have evolved a coordinated attack that allows them to steal a kill from lions. See
a video of this behavior
, and
CNS Podcast
for a summary of this research.