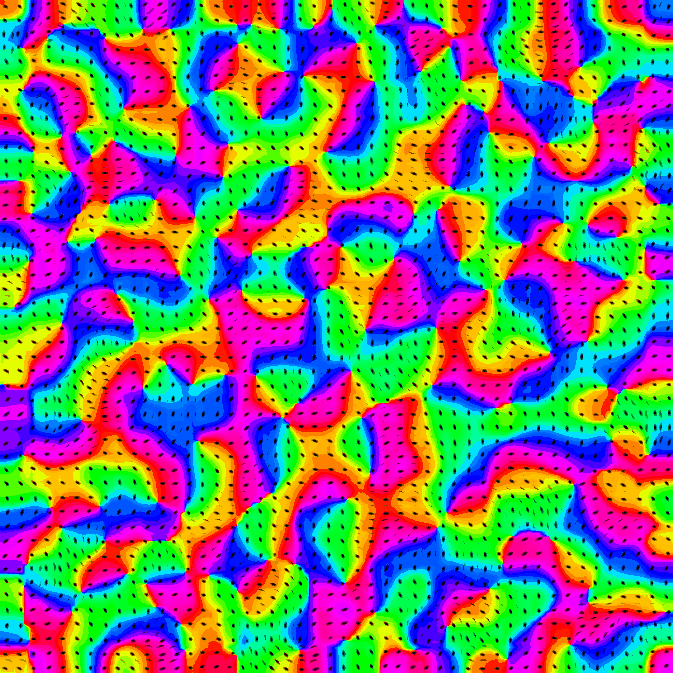 | | | | |
| --- | --- | --- | --- |
| | | | |
| Play/Pause | Reset Animation | Step through | Speed Control |
Depending on your connection speed, the animation may take a while to load; it is ready when images appear in the boxes above. The [<] and [>] buttons wrap around; [<] can be used to get to the final frame quickly. Original JavaScript animation source from webreference.com.
Demo 5.23. Structure of the OR/DR map. This animated version of a network similar to that in Figure 5.23 shows how the orientation and direction preferences are organized across the LISSOM OR/DR map. Each of the 142 × 142 neurons is colored with its preferred orientation, according to the key on top. For every third neuron, the moving black bars show one RF at any given time, cycling through each of the four different lags. The result is a representation of the preferred stimulus of each neuron, i.e., the moving pattern that would most excite the neuron.

The direction preferences are generally perpendicular to the preferred orientation, and large iso-orientation patches are often divided into two areas with opposite direction preferences. Such an organization matches experimental data well (Figure 5.4).